Christmas is a time of peace, joy, and love. If all of that sounds a bit too contemplative for you, you're in the right place. This blog post is all about Christmas crime stories that blend festive spirit with murderous suspense. Are you ready to find not gifts but bodies under the Christmas tree?
Simeon Lee is an old tyrant who amassed his wealth through diamond mines in South Africa. His domineering nature, which tolerates no weakness, has estranged him from his family over the years. It's quite surprising when he invites his entire family this year. However, the family quickly realizes that the invitation is not an offer of reconciliation but a public humiliation. It's no wonder he is found murdered shortly thereafter. The renowned detective Hercule Poirot is called in to unravel this chaotic family gathering.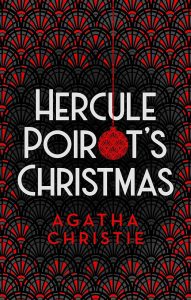 Mordecai Tremaine, a former tobacconist and avid reader of romance novels, is invited to spend Christmas at Benedict Grame's country retreat in the quiet village of Sherbroome. When he arrives on Christmas Eve, he finds a festive atmosphere mixed with underlying tensions among the guests. However, the holiday cheer takes a dark turn at midnight when a dead body is discovered under the Christmas tree, eerily resembling Father Christmas. With suspicion and snow falling, it's up to Mordecai to uncover the killer's identity and ensure no one else receives murder as a Christmas gift.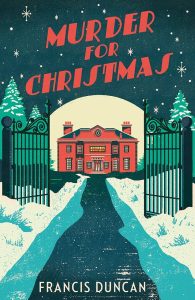 A collection of festive mysteries by the queen of crime – Agatha Christie. But beware of deadly snowdrifts and dangerous gifts, poisoned meals and mysterious guests. This chilling compendium of short stories—some featuring beloved detectives Hercule Poirot and Miss Marple—is an essential omnibus for Christie fans and the perfect holiday gift for mystery lovers.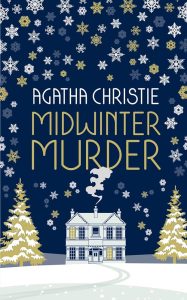 As the dark winter nights get longer, prepare to lose yourself in the world of the strange. In these 12th short stories, Christmas gets spooky. With a tale for each day of Christmas and a rather unlucky 13th, Christmas is not the only spirit in these pages. Tis the season for sacrificial feasts, cultish communities, and a train with a rather final destination. So wrap up warm and let yourself get lost in the world of the strange, the scary, and the supernatural.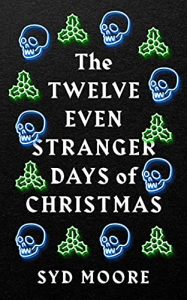 From an irresponsible baron whose body is discovered beneath a silver birch tree to an author who is haunted by the spiteful presence of a jealous writing partner, the characters McDermid conjures are enigmatic and dangerous, never above suspicion.
These evocative, atmospheric tales will shock and delight. This is the perfect book to curl up with as the frosty winter draws in and each night gets darker than the last, written by one of our greatest living crime writers.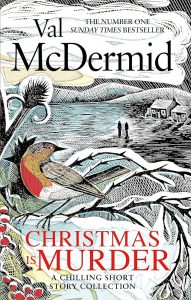 With the holiday season approaching in Caerphilly, Mother volunteers to participate in a Christmas-themed decorator show house. This event involves different decorators embellishing each room of a temporarily vacant house for public tours. Meg is roped into helping organize the event, and she encounters a cast of extravagant personalities with huge egos, all fiercely protective of their professional reputations. Trouble arises when rooms begin to get sabotaged, and a designer ends up dead. As a result, Mother becomes a prime suspect in the murder. Now, Meg must race against time to uncover the real killer and clear her mother's name before she faces arrest.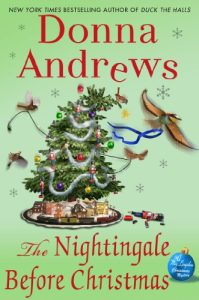 We hope you've been inspired by our selection of the best Christmas crime novels to experience the holiday season in a different way. And if you're looking for more ways to elevate your festive mood alongside these exciting Christmas mysteries, why not give Faircado a try? With Faircado, you can find the best deals on Christmas gifts without breaking the bank. Click here to get started and take the stress out of your Christmas shopping! And if you're seeking more book recommendations, be sure to check out our blog.