As autumn arrives, quieter and cozier days approach. It's the perfect time to snuggle up with a book on the couch and enjoy the cold weather with a hot cup of tea. And in case you're still looking for a good book to get lost in, here are some of our favorite cozy fall reads for this season.
New York, at the beginning of the new millennium. A young woman has the doors to a world of glamour and glitter wide open for her. She's tall, slim, and exceptionally beautiful. She has just graduated from an elite university and now works at a trendy art gallery. She lives in the city's most expensive neighborhood, which she can afford because she inherited a small fortune years ago. Her life couldn't be better on the surface, but in reality, all she wishes for is to leave her world behind. She just wants to go into "hibernation," but then, in one of her rare awake moments, she realizes that she leads a separate life while asleep. She finds credit card statements suggesting shopping sprees and salon visits. And it seems she regularly chats with strangers in strange online forums. However, she has no memory of it all…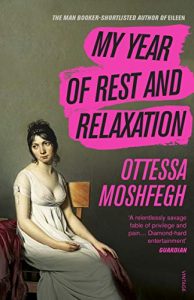 What if you could travel to the past? This is the question that everyone must consider when they sit in a particular chair at a specific café in Japan. Anyone who sits in the chair is allowed to journey to the past, but only until their coffee gets cold. The café is named "Funiculi Funicula" and it magically attracts people who feel the need to relive the past once more. Would you also go on this adventure?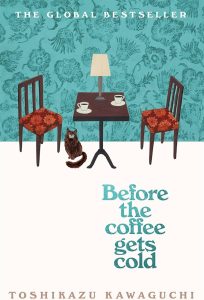 In the idyllic Coopers Chase retirement home, it seems like nothing could get in the way of a peaceful retirement. That's what the newly arrived Joyce thinks until she meets Elizabeth, Ron, and Ibrahim. A former secret agent, a former union leader and rebel, and a former psychiatrist. Every Thursday, this group meets to investigate archived, unsolved cases. But when a murder happens right at their doorstep, the four amateur investigators can't resist.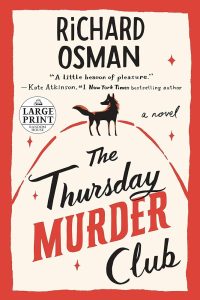 After closing his bookstore, Carl Kollhoff takes evening walks through the city's picturesque streets to personally deliver ordered books to special customers' homes every day. These people are almost like friends to him, and he is their most important connection to the world. When Carl experiences a major setback, the question arises of whether he can rediscover his happiness through the power of books and with the help of an equally wise and outspoken nine-year-old girl.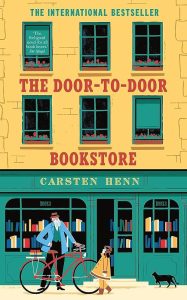 Mika Moon is one of several witches in Britain. Much to her misfortune, they have to live unassuming lives to not draw any attention to themselves. Unexpectedly, she receives a message asking her to teach three young witches at the remote Nowhere House. Breaking all her rules, Mika goes there and becomes entangled in the lives and secrets of her three protegees, as well as the house's residents, including Jamie, the prickly librarian. As Mika finds her place at Nowhere House, she begins to consider the possibility of belonging somewhere for the first time in her life. However, not only is magic a potential danger, as a threat emerges, Mika must decide whether to risk everything to protect her newfound, unexpected family.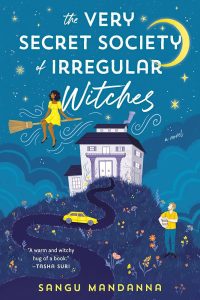 On Earth We're Briefly Gorgeous is a letter from a son to a mother who cannot read. Written when the speaker, Little Dog, is in his late twenties, the letter unearths a family's history that began before he was born — a history whose epicenter is rooted in Vietnam — and serves as a doorway into parts of his life his mother has never known, all of it leading to an unforgettable revelation. At once a witness to the fraught yet undeniable love between a single mother and her son, it is also a brutally honest exploration of race, class, and masculinity. Asking questions central to our American moment, immersed as we are in addiction, violence, and trauma but undergirded by compassion and tenderness, On Earth We're Briefly Gorgeous is as much about the power of telling one's own story as it is about the obliterating silence of not being heard.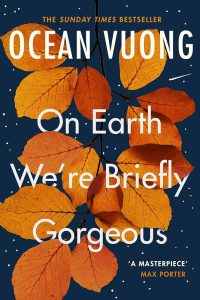 Kvothe is a son of traveling musicians with a gift for magic. When he finds his family's camp destroyed and his parents dead, he decides to embark on a mission to find their murderers. To uncover the truth about the dangerous creatures, he risks everything. On his journey to find the truth, he is admitted to the Arcanum, the university for high magic. Will he get closer to the murderers while there?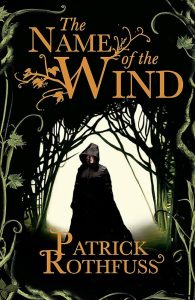 Dearest Nell, if you're reading this letter, I'm already gone…
You're my best friend in the world, and as my last request, I'm asking you to lay me to rest hundreds of miles away in my crazy gorgeous, totally one-of-a-kind hometown of Tansy Falls. I know you're a born-and-bred city girl, but hear me out. After first losing Adrian, and then me… I know your heart is hurting, Nell. I think you'll find that you need Tansy Falls as much as I do.
Some last advice before you set off, Nell. Don't forget your sturdy boots and make sure to give Boomer, the inn's resident dog, a belly rub from me. Stay well away from former quarterback Brody Knott (boy, do I have some stories about him!). And finally, let the future bring what it brings. While Tansy Falls may look small, I know better than anyone that new beginnings can be found in all kinds of places. That little Vermont town you'd never heard of? Well, it might suddenly begin to feel just like coming home…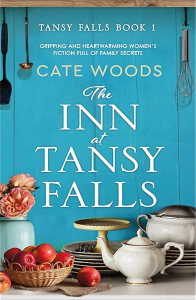 We hope that these cozy fall reads help sweeten the cold and grey days for you. And to make sure you don't even have to leave the house to get to your new reads, Faircado has developed an online shopping assistant that suggests more sustainable, secondhand options while you shop online. And if you're searching for more book recommendations, be sure to visit our blog.