Christmas is not only the time for cookies and gift-giving but also the time for love and romance. And what could be more romantic than falling in love surrounded by twinkling lights and the scent of pine needles? In this blog post, we present the most heart-warming romance novels suitable for cold winter days.
Somehow, things just aren't working out for Carmen. First, the department store she has worked for for years closes, then she has to move in with her sister in Edinburgh and take over a poorly performing bookshop. Carmen is on the verge of giving up. But Edinburgh manages to enchant her with its snow-covered streets. And then there's the attractive star author who suddenly turns up.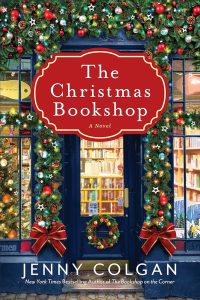 Elinor Noel, known as Nory, is content running her secondhand bookshop in London, carefully balancing her working-class background with her upscale private school friends. When her friends invite her to their pre-wedding gathering at a castle near their old school, Nory doesn't know how to feel. The reunion stirs up memories and forces her to avoid a past fling. However, when she meets Isaac, the castle's head gardener, their mutual attraction becomes undeniable. As Nory spends more time with Isaac during the wedding celebrations, she falls for the boy she once saw as an enemy and who despises the snobby prep-school kids coming together here. Nory must decide what kind of life she wants to go ahead with in her future…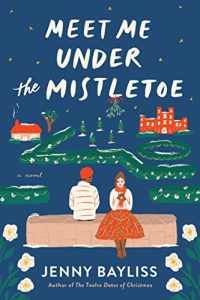 After a head injury on the set of her reality baking show in L.A., chef Charlie Goodwin loses her sense of taste and smell, essential for her role as a show judge. Meanwhile, her twin sister, Cass, is struggling to manage their family's bakery and her personal life back in their cozy mountain hometown, dealing with a persistent ex. As Christmas approaches, Charlie, in a desperate move, asks Cass to do something they haven't done since childhood: switch places.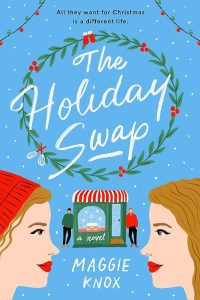 Maelyn Jones is having a rough time during what's supposed to be the most wonderful time of the year. She's stuck living with her parents, dislikes her dead-end job, and has just made a massive romantic mistake. To make matters worse, this is the last Christmas she'll spend at her cherished Utah cabin, where her family has celebrated the holidays with two other close families since she was born. Feeling desperate as she leaves the cabin for the last time, Mae makes a simple plea to the universe: "Please, show me what will make me happy."
Suddenly, her world changes as she gets into a car accident and blacks out. When she wakes up, she's on a plane heading to Utah, about to relive the same holiday all over again. How can she break free of this crazy loop and find her true love beneath the mistletoe?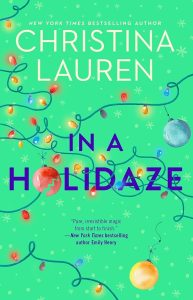 Stella's Christmas tree farm is on the brink of ruin. To save her dream, she enters a competition with the prospect of 100,000 dollars in prize money. There's just one problem: to maximize her chances of winning, Stella has stated in her application that she runs the romantic farm with her boyfriend – but he doesn't exist. When Stella reaches the final round, her last hope lies with her best friend Luka. He joins in straight away – and does far too well.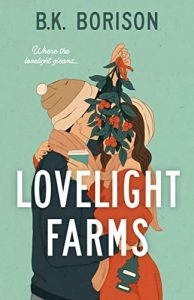 In a quiet town in England, Kate has given up on relationships and has been living contently with her life pursuing a career as a designer. However, her best friend signs her up for a dating agency that promises to find love before the holidays. With just 23 days until Christmas and 12 dates with 12 different men, Kate hopes the odds are finally in her favor. But each date is worse than the last, and the entire town watches her failed love-life. Kate realizes that love can unexpectedly appear, and maybe it's been right in front of her all along.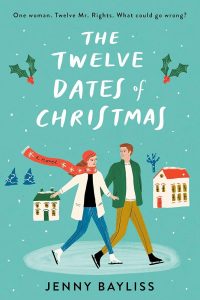 Abbie believed she was destined to be with Richard Bartholemew Benson the Third. To fit in with his world, she had made some changes in her life, changing her hair color to look more modest, dressing more conservatively, and trying to enjoy golf. She was sure it would all be worth it eventually. However, her world shatters when Richard abruptly ends their relationship, claiming she's not serious enough. Especially with him potentially becoming a partner at his law firm.
In the aftermath of their breakup, Abbie does what every broken-up main character does: she calls her friends, gets drunk, dyes her hair, and hatches a plan for revenge. Fate seems to support her as she finds the perfect opportunity to prove her ex wrong: by dating his boss, Damien Martinez. The goal? Getting invited to the annual Christmas party to show her ex what mistake he had made. What she didn't account for was catching feelings for the seemingly tough New York lawyer.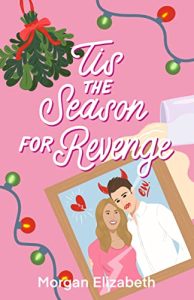 We hope that our book recommendations will help you to sweeten the festive season a little. And if you're looking for more ways to take your festive spirit to the next level besides these exciting Christmas thrillers, why not give Faircado a try? With Faircado, you can find the best deals on Christmas gifts without having to dig deep into your pockets. Click here to get started now and do your Christmas shopping stress-free! And if you're looking for more book recommendations, check out our blog.