The sun is finally back! Time to unwind, be active on the beach or in the forest and have loads of fun with friends, family and loved ones. As you prepare for longer and warmer days and nights, there are many ways you can reduce your environmental impact; both in your personal life and in nature. Make sure you reduce your impact as much as possible by choosing eco-friendly and sustainable options to accompany your summer plans. Here are our top sustainable summer essentials you need to try in 2022.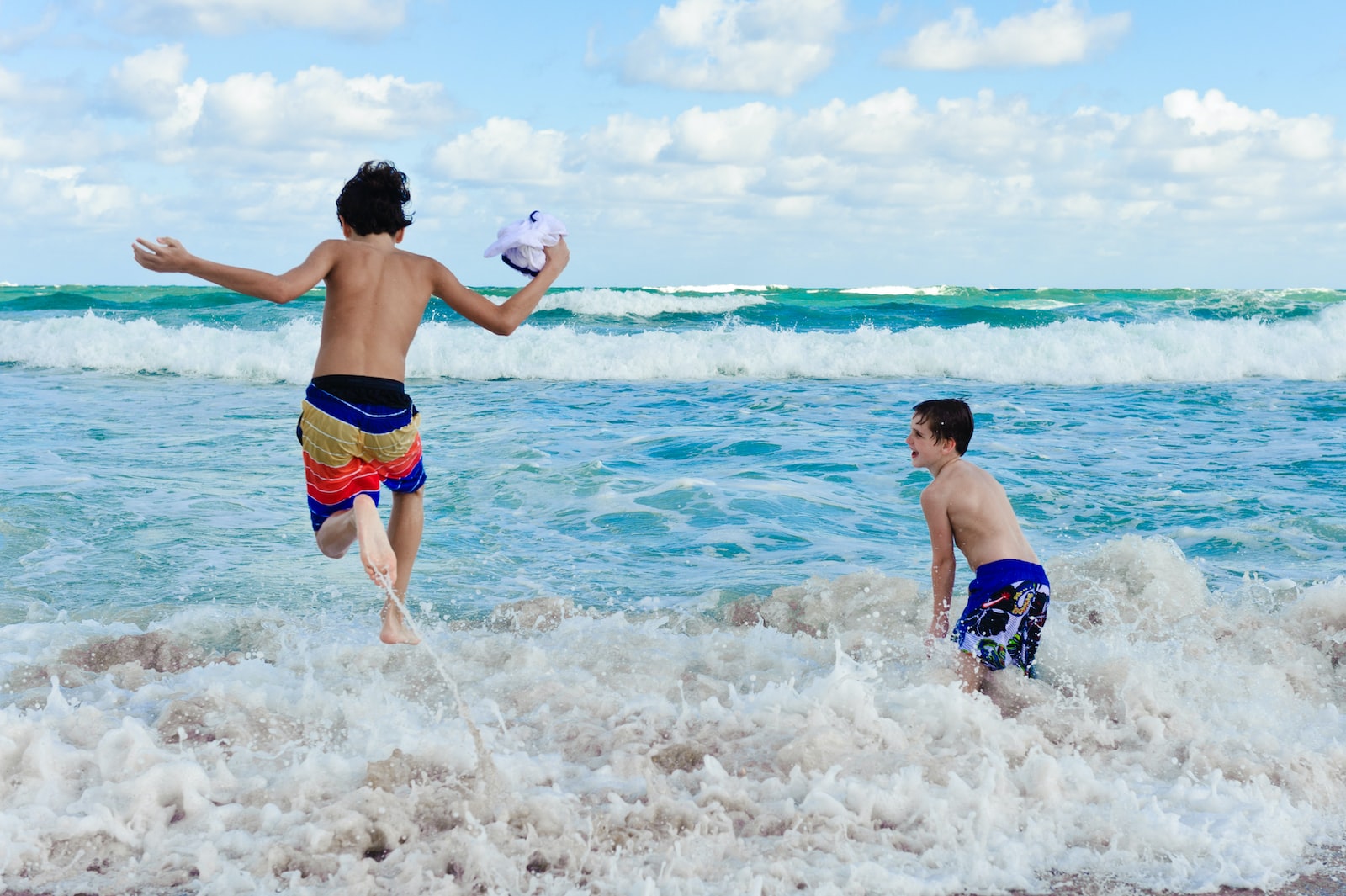 Photo by Obie Fernandez
Eco-Friendly Sunscreen
One of the most important things on your sustainable summer essentials list should be sunscreen. Protecting your skin from UV rays is very important because they can cause skin damage or skin cancer. This summer, make sure you are protected with eco-friendly sunscreen that specifically provides broad-spectrum protection for both UVA and UVB.
Chemical sunscreens with common ingredients like oxybenzone and nano zinc oxide can harm coral reefs and sea creatures. It is a good idea to replace chemical sunscreens with a non-toxic alternative, as the toxic ones end up in the ocean and other waterways after you swim with them or shower them off. With many brands to choose from, you can protect yourself from the sun without harming the environment. Look for brands that use natural ingredients, meaning no toxic residue washes into the ocean as you swim and play. You can read more about eco and skin-friendly sunscreens in this post.
Wear Ethical Clothing & Swimwear
When you need new outfits for a holiday, choose ethical brands. The fashion industry is a significant contributor to global warming and resource waste. Ethical fashion brands are changing the narrative by using environmentally friendly processes and materials to produce clothing. If you want eco-friendly outfits that do not need to be replaced next summer, choose ethical clothing.
Regarding other summer essentials, we all want a nice swimsuit and it can be tempting to get a new one every summer. However, what if you find a stylish swimsuit that would last for a very long time? Swimwear has been a particularly difficult market to make more environmentally friendly. There are now lots of sustainable swimwear brands out there for men, women and children that are made from sustainable fabrics and recycled plastic. One of such brands is Finisterre. Finisterre is a pioneering, sustainable clothing brand, built to inspire a love of the sea. Since 2003, Finisterre has stuck to its founding principles of product, environment, and people. In cooperation with ECONYL®, who invented a way of converting discarded fishing nets and other waste material into a high-performance fabric, Finisterre uses this plastic-waste-turned-fabric material for their products. Together, ECONYL® and Finisterre close the loop by turning a plastic problem into fabric solutions.
Girlfriend Collective is another company that also does well in terms of sustainability. The label uses recycled materials from water bottles, fishing nets and other plastic waste to manufacture their functional leggings, tops and bras. To coin a phrase: Girlfriend Collective has managed to bring plastic bottles into Vogue.
Footprints Without a Footprint
Your actual footprint is also contributing to your ecological footprint. Summer means lighter footwear and you may be excited to jump into sandals again. However, the footwear industry is highly unsustainable and most shoes are made of plastic. Plus, fast fashion products easily end up in landfills. So if you are looking for new sandals this summer, try to find ones that will last past one season.
Consider sustainable sandal brands and invest in ones that will last you a lifetime. There is sustainable footwear made using organic cotton, recycled tires or plant-based fibres. There are also antibacterial and recyclable flip-flops available on the market.
One sustainable footwear company that we love is Indosole! The outsole of their products is made from tire tread, and the straps are made out of a material called "ENVRO" fibre which uses little water in the process and gives off a leather-like feel. While not using any animal by-products, it is low-impact, cruelty-free, does not contain any types of plastic and is also 100% waterproof. It's now one of the most widely available, ethical flip-flop companies.
Eco-Friendly Sunglasses
Whether the sun is shining or not, sunglasses are the coolest accessory to complete your outfit. Sunglasses are often made out of plastic materials, and if you are lucky, they will last you one summer season. That's why we recommend looking for high-quality sunglasses that will last you for years to come. With sustainable sunglass brands, you can make sure you look after the planet in style. Eco-friendly sunglasses have a responsible supply chain and are made using biodegradable materials.
Natural Deodorants
Reinventing the deodorant we all know, some brands are making deodorants out of natural ingredients with plastic-free, refillable models to reduce the amount of plastic we buy. They usually do not use parabens or aluminium. Plus, in some cases, the deodorant case can be reused! This summer, keep smelling fresh with natural, refillable deodorants.
Organic-Cotton Towels
Nothing beats a soft and cosy beach towel to keep you dry and covered on your summer excursions. The softness of an organic cotton towel after your shower or dip in the pool or sea is something you can gift yourself this summer. Cotton is a natural fibre offering a range of environmental benefits. Unlike synthetic fabrics such as polyester and rayon, cotton is biodegradable. After it has been discarded, cotton breaks down, returning vital nutrients to the soil. Other benefits of organic cotton towels include being hypoallergenic and having a long life.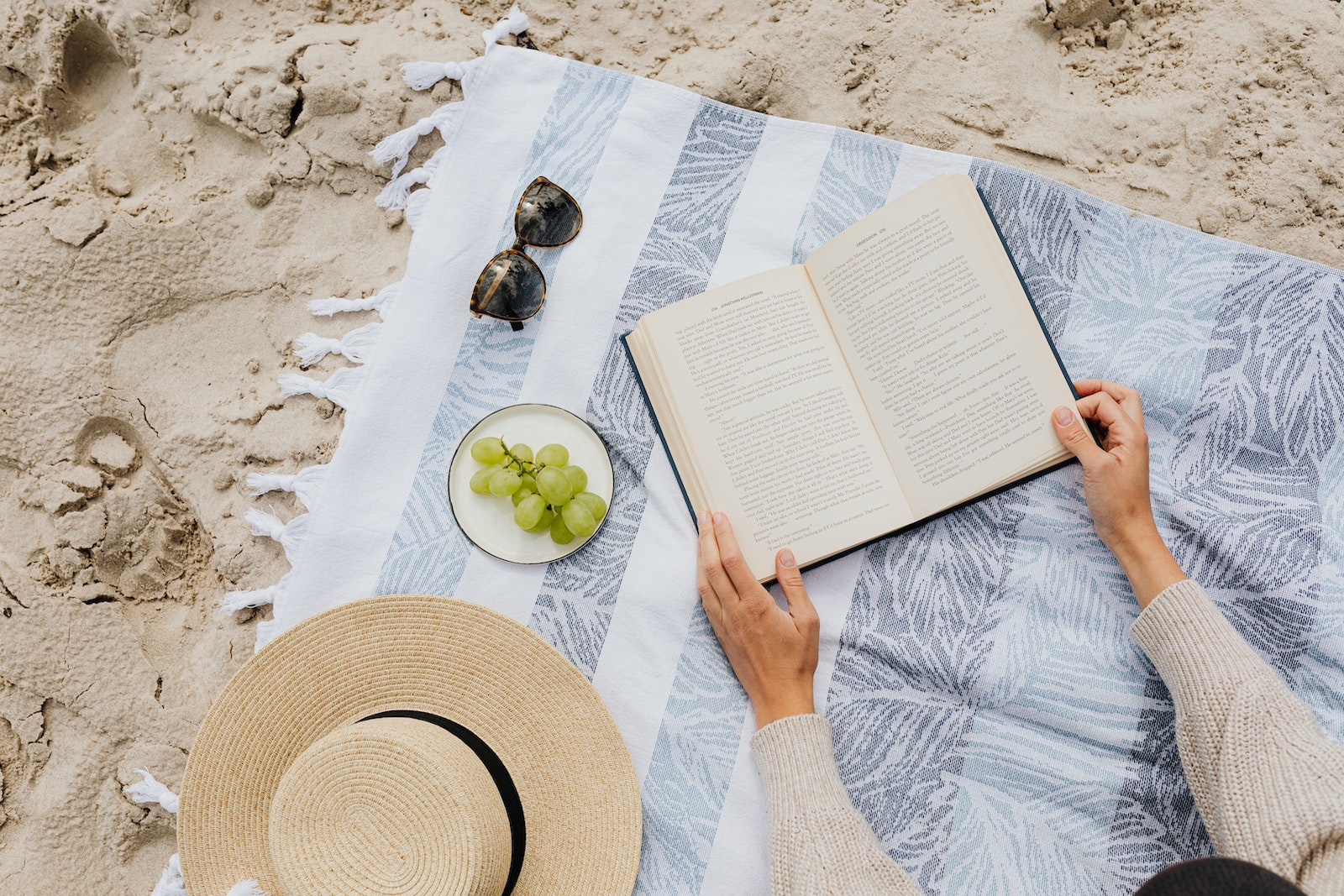 Photo by Karolina Grabowska
Accessorise Smartly
Summer is all about accessories. Try to choose accessories from sustainable brands that use plant-based or recycled materials. Some are even created on a made-to-order basis and fitted especially for you. You can also opt for pre-loved items. At Faircado, we always advocate second-hand as anyone's first choice.
Keep the Beaches Clean
If we were more mindful about what we bring to the beach and how much waste is created there that ends up in the ocean, we would not only help the wildlife but make the experience more enjoyable for ourselves. Not bringing single-use plastic to the beach and investing in a reusable water bottle is a great solution.
Volunteer For a Clean-Up Program
Let's do something this summer together like joining a community clean-up program or a global movement to keep beaches, waterways and the ocean trash free.
With this list of sustainable summer essentials, we hope it can help make your summer not only exciting but eco-friendly as well. When we all take the steps to make summer sustainable and eco-friendly, we take part in protecting nature for us and for future generations to enjoy. So much of our everyday lives have an impact on the environment that changing up some of our summer essentials to more sustainably-conscious choices can make a big difference.
For more tips on how to live a more sustainable life, check out our magazine.