E-commerce has drastically revolutionized the way people browse and shop, especially after the pandemic. Consumers are one click away from getting what they want, shipped directly to their doorstep. Shopping for items conveniently from any device at any moment has increased online shopping. Nowadays, e-commerce has grown to be much more than just a platform or a tool for large businesses. In fact, it is a big and unique opportunity for sustainable and low-impact brands to sell their products and reach a wider audience. E-commerce can be seen as a sustainable practice, and this article will give you a better overview of the positive impact and negative cost of online shopping on the environment; and under which conditions.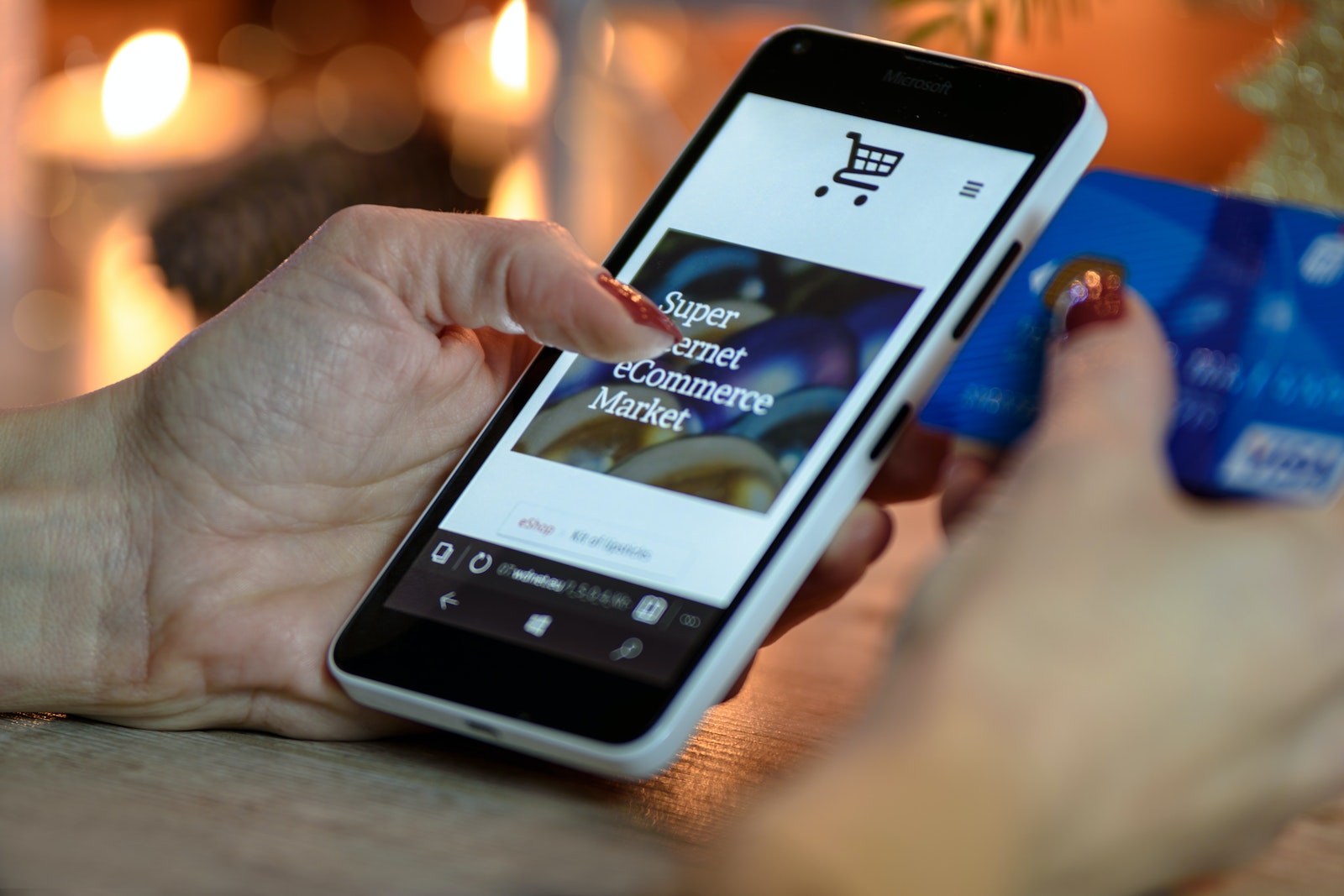 The positive impact of online shopping on the planet
1. Decreasing paper waste
The technology incorporated in business models can be a powerful tool for businesses to improve their ecological footprint. One of the most important benefits is the reduction of paper waste that most organizations produce. Through digital information transfer, the need for paper is greatly reduced, and in some cases, it can be completely eliminated. E-commerce has enabled this change with dematerialized business models. Apart from minimizing paper waste, digital technology can also help to do away with warehouses and facilitate on-demand production through digital manufacturing.
2. Cutting carbon emissions
Shopping on the Internet can be helpful in cutting down on the carbon emissions that come from transportation. When we buy things online, they are usually delivered straight from the warehouse to our homes. This means that fewer trips are needed to take the goods from the producer to the store and finally to the customer, causing less carbon emissions from transportation. This is a positive thing for the environment.
3. Expanding consumers' sustainable choices
Thanks to online shopping, customers get a wider range of items to choose from and find smaller retailers to support. Looking for eco-friendly options online, people can take the time to read product descriptions carefully to make a conscious decision, considering the sustainability of the product: sourced, made, or harvested locally, for example. Shopping from small sustainable businesses will allow them to grow and spread their sustainability impact at the same time. E-commerce can benefit the circular economy by granting access to more secondhand, refurbished, or recycled alternatives. By choosing second-hand, consumers save money as well as our environmental resources.
The negative cost of e-commerce on the environment
1. Increasing carbon emissions
The exponential growth in online shopping has resulted in amplified demand for warehouses and distribution centers, which consume a significant amount of energy to operate. Online shopping pollutes and consumes a lot of energy. Did you know that if the Internet were a country, it would be the third largest consumer of electricity in the world (with 1500 TWH per year), behind China and the USA? With many manufacturers operating day and night to meet the growing e-commerce demand, their energy consumption explodes, leading to an increase in their carbon emissions as well. On top of that, delivery trucks and vehicles in general still emit large amounts of harmful pollutants themselves, even though retailers implement measures to reduce them. In addition, the distance from the customer to the distribution center can also have a significant impact.
2. Creating more waste
Even though digital businesses reduce paper waste, they drastically increase waste production. When products are shipped from warehouses to consumers, they may be packed in more plastic or cardboard than necessary, leading to an increase in waste. Furthermore, many consumers tend to choose faster shipping options, which often come with additional packaging materials, leading to even more waste. This means that expedited shipping options while providing the convenience of faster delivery, can harm the environment by creating extra packaging waste that could have been avoided.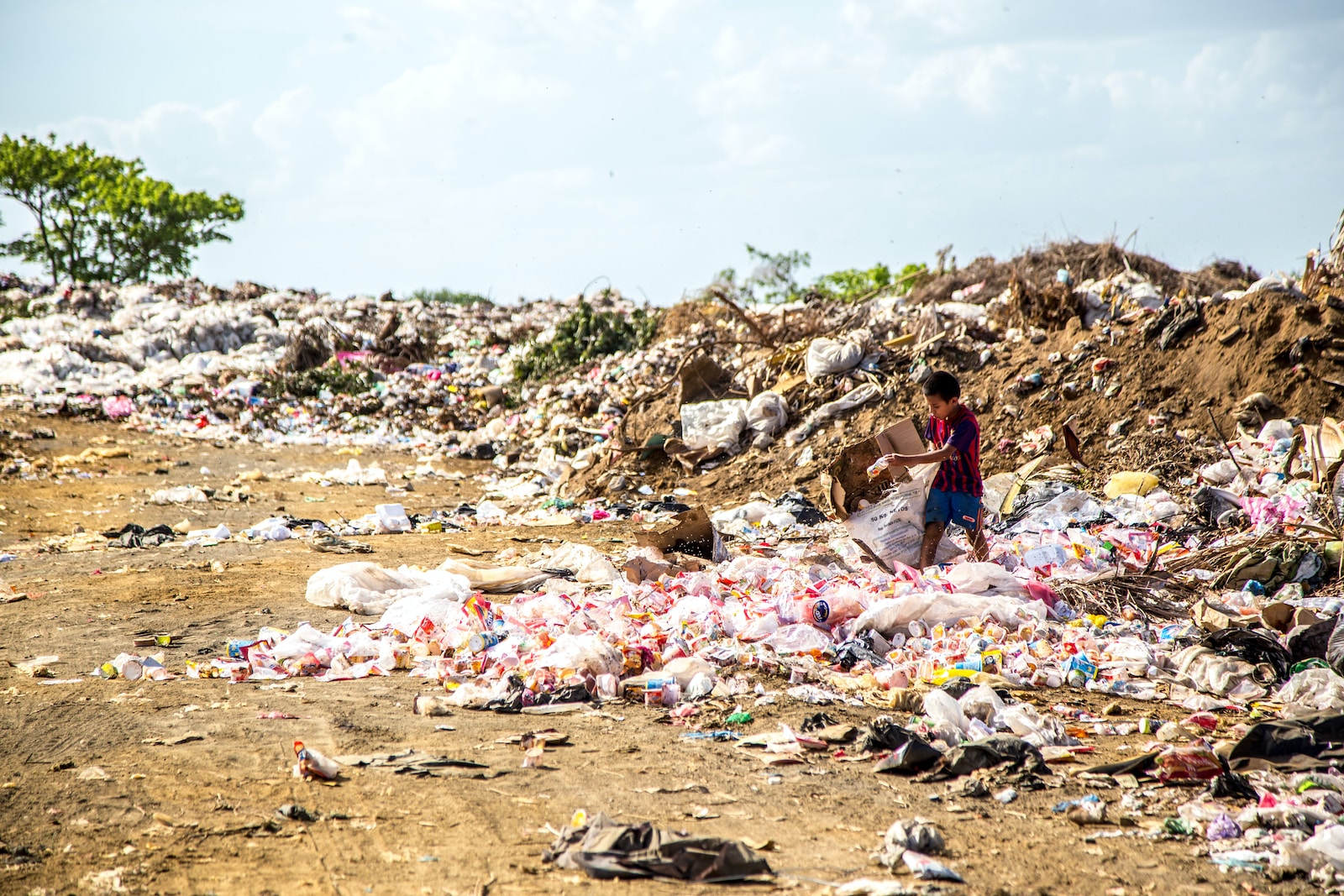 3. Growing Return Rates
Online shopping can also cause higher rates of returns, which may result in negative effects on the environment. According to a report released by the National Retail Federation and Appriss Retail, consumers are expected to return more than $816 billion worth of retail merchandise purchased in 2022. Online shopping's convenience of easy browsing, product recommendations, and lack of physical interaction with products may cause people to buy unnecessary items. When customers return products, they have to be shipped back to the warehouse, leading to more transportation emissions. Additionally, returned items frequently cannot be resold, so they end up being discarded in landfills, leading to even more waste.
5 priorities that businesses will consider to balance their impact in the future
Sustainable Packaging: creating innovative and waste-free packaging solutions should be a priority including its material but also its size compared to the purchased goods and shipping methods. Compostable and re-used or plastic-free solutions would be a great alternative
Sustainable Delivery Methods: Premium faster or same-day delivery demand has never been higher than ever, impacting human and natural resources. Partnering with carriers that offer

Eco-Friendly Programs to decarbonize shipping

could help reduce your impact.

Supply Chain Integration: To create a more sustainable e-commerce model, it's important to consider the entire supply chain in the whole sustainable plan. By planning realistic forecasts and integrating all stakeholders, inputs, and information sources through a unified ERP system, businesses can make smarter decisions and create a more efficient and environmentally friendly supply chain. This can have a significant impact on operations worldwide.
Reduction in Energy Waste: Reducing energy waste is a broad goal that encompasses a variety of business factors, such as using solar energy or outsourcing work locally. However, one key area to focus on is transportation-related waste. By using electric delivery vans or detailed product descriptions to reduce the number of items returned or exchanged, businesses can take steps towards a more sustainable e-commerce model.
Conclusion
You are probably shopping more online since the Pandemic, right? If so, take the time to browse the Internet to make conscious choices, evaluate retailers' impact, or calculate your own shopping carbon footprint. Even though e-commerce provides faster and more convenient solutions at first sight, it is important to keep in mind that your online shopping habits do have a huge impact on the environment, including human and natural resources.
Download Faircado to find second-hand alternatives to what you are looking for or read our magazine to find circular and sustainable inspiration. Let's make online shopping more sustainable and environment-friendly.