Are you ready to make a splash this summer? As the warmer weather approaches, many of us are looking forward to hitting the beach or lounging by the pool in our favorite swimwear. But have you thought about the environmental impact of your swimwear choices before you head to the store or look online for a new bikini or one-piece? 
Those who are concerned about the environment and want to enjoy the sun and surf while doing good for the environment are wearing sustainable swimwear increasingly frequently. In this post, we'll go through five different ways to buy sustainable swimwear, including the cutting-edge website Faircado, which encourages the purchasing of pre-owned apparel.
What goes into making sustainable swimwear?
Sustainable swimwear is basically swimwear that is produced using moral and ethical production procedures, made of eco-friendly materials, and designed to have a minimal impact on the environment over the course of its whole existence. This includes things like the components utilized, the manufacturing processes, and the product's durability. The goal of environmentally friendly swimwear is to lessen the negative consequences of the fashion industry on waste generation, water contamination, and carbon emissions.
Let's explore five strategies to shop for sustainable swimwear now that we have a better understanding of the concept: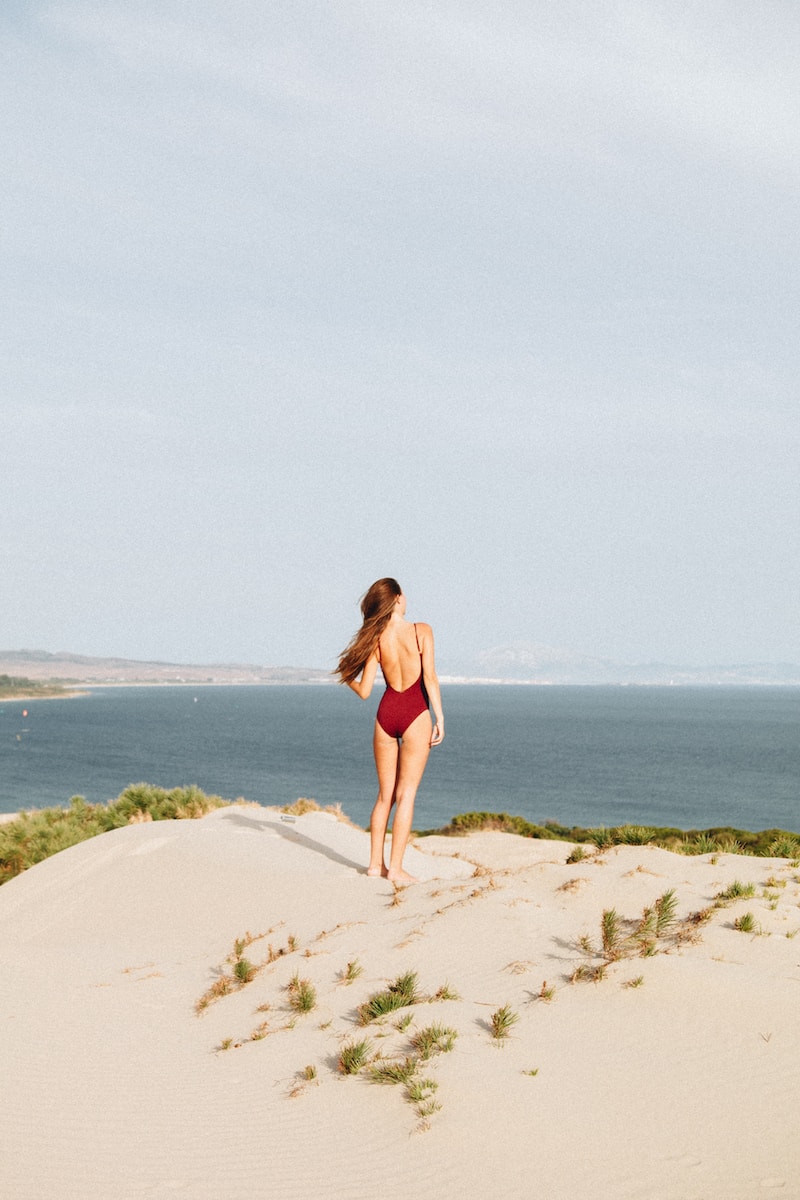 1. Search for swimming suits made of recyclable materials.
Many eco-friendly swimwear companies make their swimsuits from recyclable materials like fishing nets or recycled plastic bottles. These products support resource conservation by lowering waste and pollution in our landfills and oceans.
Brands like Patagonia, Outerknown, and Girlfriend Collective are known for their use of recycled materials in their swimwear lines, making them great options for eco-conscious shoppers.
2. Choose swimwear from ethical and transparent brands
When shopping for sustainable swimwear, it's important to consider the ethics of the brand you're buying from. Look for brands that are transparent about their production processes, working conditions, and labor practices. Brands that prioritize fair wages, safe working conditions, and transparency in their supply chains are more likely to be sustainable in their overall practices. Companies like Patagonia, Summersalt, and Mara Hoffman are known for their ethical and transparent practices, making them a great choice for socially conscious consumers.
3. Opt for timeless designs and high-quality materials
One key aspect of sustainability is durability. By choosing swimwear with timeless designs and high-quality materials, you can ensure that your swimsuit will last for multiple seasons, reducing the need to constantly replace it. Look for swimwear made from durable and long-lasting materials such as recycled nylon, organic cotton, or regenerated ECONYL® yarn. Brands like Bower Swimwear, AURAI Swim, and Indigo Luna offer stylish and durable swimwear made from sustainable materials that are designed to stand the test of time.
4. Consider second-hand options
Shopping second-hand is a great way to reduce your environmental footprint and extend the lifespan of swimwear. Thrift stores, vintage shops, and online marketplaces are treasure troves for finding unique and sustainable swimwear options. You can also consider renting swimwear for special occasions or vacations, reducing the need to buy new pieces that may only be worn a few times. To avoid the hassle of searching through hundreds of online marketplaces, this browser extension automates this process fully for you. By downloading the Faircado browser extension, you can automatically generate second-hand alternatives when searching for swimwear in popular online stores, making sustainable shopping a breeze.
5. Check for certifications and eco-labels
Look for swimwear that has been certified by recognized organizations, such as the Global Organic Textile Standard (GOTS), Fair Trade, or the Bluesign® system, which certify sustainable and ethical practices in the fashion industry. These certifications ensure that the swimwear you're purchasing meets certain environmental and social standards, giving you peace of mind that you're making a responsible choice. Brands like Patagonia, Vitamin A, and Summersalt have various certifications that validate their commitment to sustainability and ethical practices.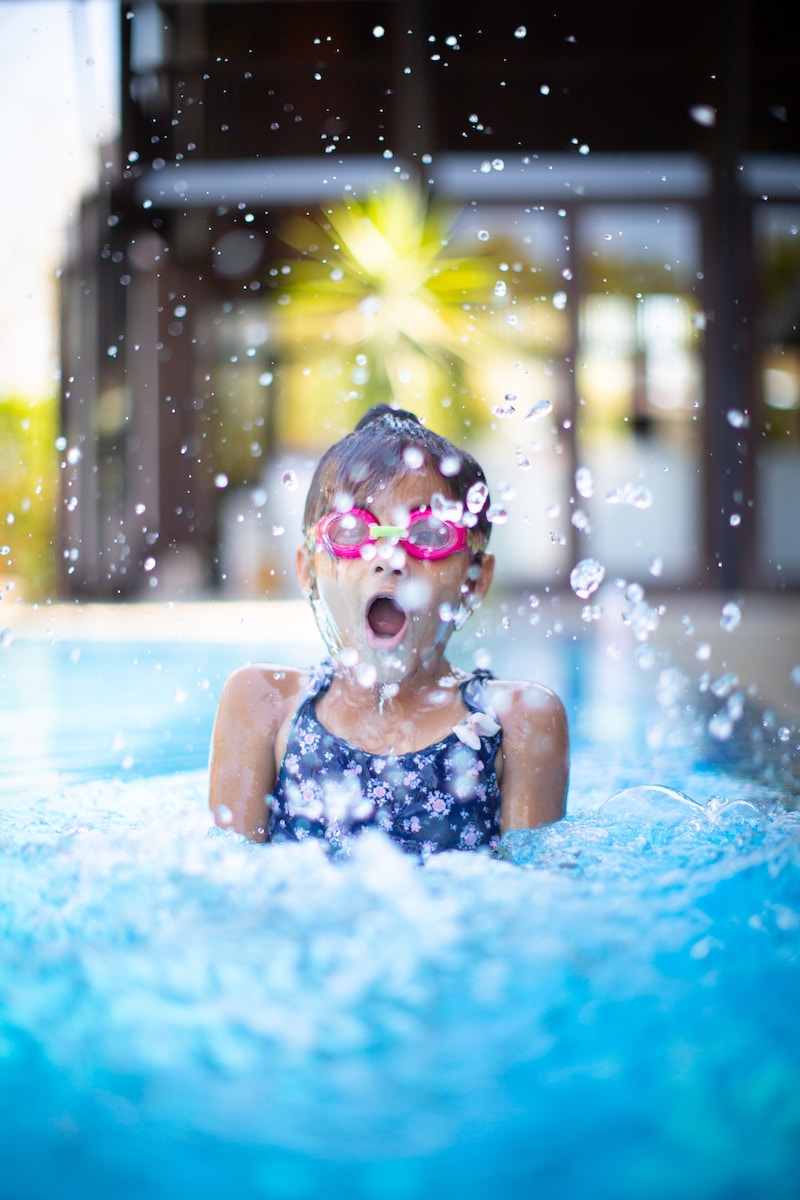 Best Brands for Sustainable Swimwear
It's time to investigate some of the brands that provide sustainable swimwear now that you're armed with this purchasing sustainability advice. Here are a few illustrations:
A wide variety of swimsuits are available from Patagonia, a brand recognized for its dedication to social and environmental responsibility, made from recycled nylon and polyester.
This sustainable company is well known for its fashionable and eco-friendly activewear in addition to swimwear created from repurposed materials like old fishing nets. Customers that are concerned about the environment frequently choose their swimwear since it is designed with fit, comfort, and sustainability in mind.
Summersalt sells swimwear that is produced with less waste and constructed from eco-friendly materials like recycled nylon. They also place a high priority on open supplier chains and ethical manufacturing processes. Its swimwear is renowned for its stylish designs and wide range of sizes.
This brand offers a range of swimwear made from sustainable materials like ECONYL® regenerated nylon, which is made from recycled fishing nets and other nylon waste. Their swimwear designs are timeless and sophisticated, with a focus on durability and quality.
AURAI Swim is a sustainable swimwear brand that uses ECONYL® regenerated nylon in its swimwear production. Their swimwear has distinctive and striking designs inspired by nature, and they are dedicated to using ethical manufacturing methods.
Don't forget to check for brands that promote sustainability in their materials, production processes, and labor practices when looking for sustainable swimwear. You may enjoy your swimwear while simultaneously lessening your influence on the environment and assisting in the development of a more sustainable fashion sector by making informed and conscientious decisions.
Conclusion
In conclusion, buying eco-friendly swimwear is fashionable and a significant step in safeguarding the environment. By choosing swimwear made from recycled materials, opting for ethical and transparent brands, selecting timeless designs and high-quality materials, considering second-hand options, and checking for certifications and eco-labels, you can make a positive impact on the environment and promote sustainability in the fashion industry. And with the help of innovative platforms like Faircado, finding sustainable swimwear options has never been easier. So, this summer, why not make a splash in style and sustainability? Let's dive in and shop for sustainable swimwear with confidence and conscience! Happy swimming!
For more tips and tricks on how to live a more sustainable life, check out our magazine.