16 kilos of clothing per person: according to WWF, this is not the number of clothes that Europeans or Americans own on average, but the amount they buy each year, in the form of pants, jackets, dresses, and shoes in addition to what they already own in their closets. Some of these clothes will hardly be worn. Why not swap them? It is an excellent way to get rid of them and get new ones while participating in the circular economy. A clothing swap party is a social event where individuals exchange their gently-used clothes, accessories, and shoes with each other. By following the tips below, you can make sure that your clothing swap party is a hit and that everyone leaves with something they love.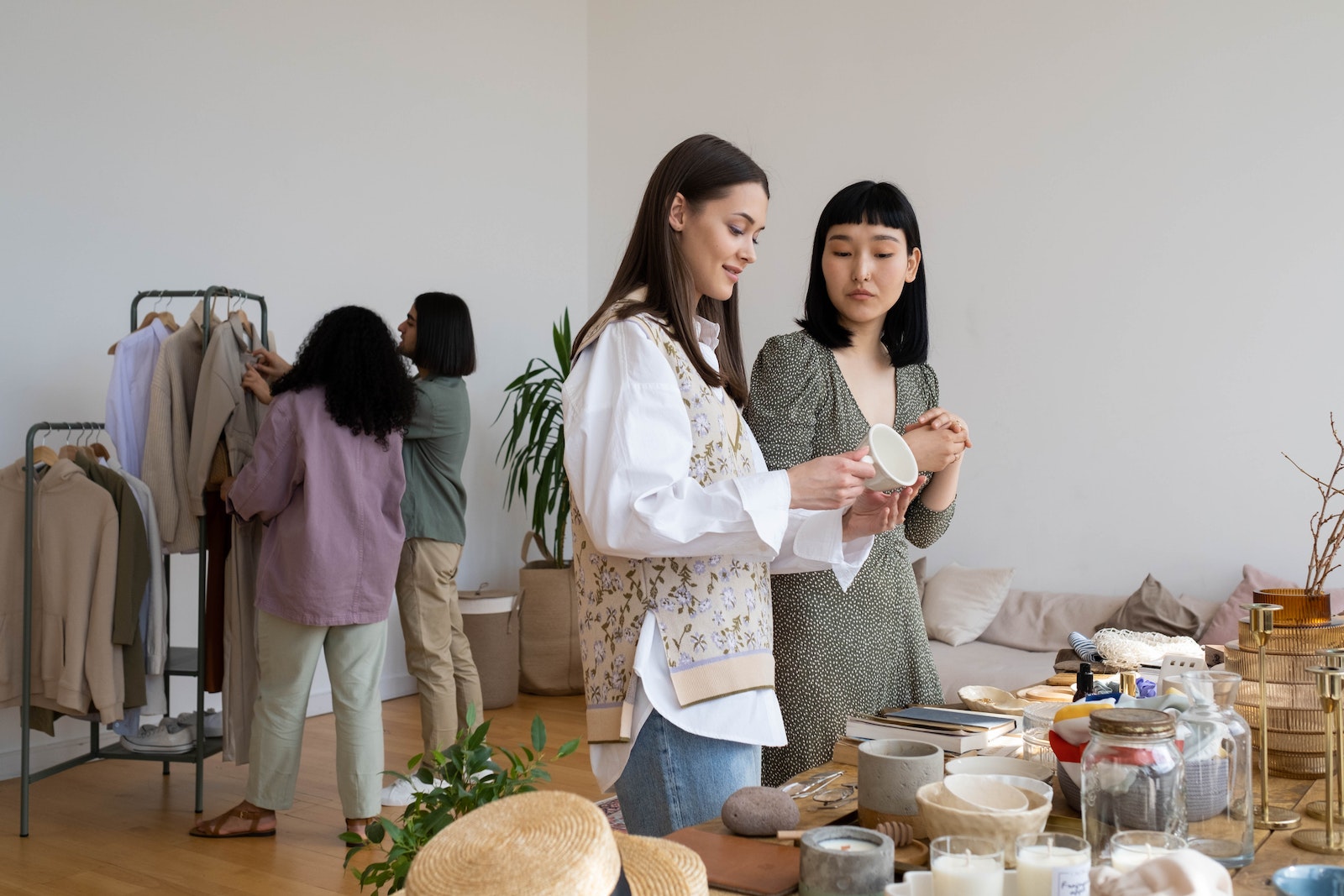 How does a Swap Party work?
The concept is simple: participants bring clothes they want to donate, which are then evaluated. If they are clean and in good condition – without stains, holes, tears, etc. -, they are approved, and the person is entitled to and can begin shopping from the selection offered on-site, which ranges from dresses to camisoles, coats, pants, handbags, and shoes. No matter the brand, quality, or type of item, it's all about a piece for a piece. Swapping is about frequently renewing one's wardrobe at a low cost – for your wallet and the planet.
Find a suitable location 
Choose a suitable location, depending on the number of participants (your living room, a neighborhood center, etc.) where you can create two distinct spaces and vibes. Presentation is the key to a successful and chic clothing swap. Just because your clothes are in a messy pile in your closet doesn't mean your swap event should be too. Your friends don't want to feel like they're sifting through someone's laundry, so dedicate a space to the swap itself with tables, woolen blankets, portable closets for hanging or displaying clothes and a large mirror. The bathroom or a folding screen can be used as a dressing room. The other room will be a relaxing setup with chairs and sofas around the room where people can enjoy drinks and snacks.
Set simple rules
If you just let your friends show up at your house and start swapping clothes, you might not give everyone a chance to check out the goods. Set some rules for the swap and send them out in an email or invitation a week before your event.
Simple rules you'll want to consider include how many pieces each swapper should bring. If some people bring a ton and others only bring a few shirts, that's unequal and unfair. Set a number, such as 10, as the number of pieces each swapper must bring to participate. You can even set up some sort of lottery system where numbers are drawn from a hat to determine the order in which each participant chooses an item of clothing. Do not forget that rules include the type of clothing itself.
Offer beautiful clothes
To have a successful clothing swap party, you need to make sure that the clothes being exchanged are in good condition and desirable. Before the party, specify that the clothes and accessories brought in should be recent, well-maintained, cleaned, and worth a certain amount. By doing this, you can avoid having low-quality items or outdated pieces that will not find any owner at the swap. Moreover, it is a nice way to make sure that you will be able to renew your wardrobe and trade fast-fashion items without buying them new.
Mix and match guests
If you are planning a clothing swap, you need other people! Think about who will be coming to your clothing swap and how many people you want to invite. We recommend that you invite at least 5-10 people so that you have enough clothes for everyone. You can also do your clothing swap with a community group or a team.
When you're inviting guests, make sure to invite a diverse group of people, including friends, colleagues, and friends of friends. This will ensure that everyone has a chance to meet new people, make new friends, and bring different sizes.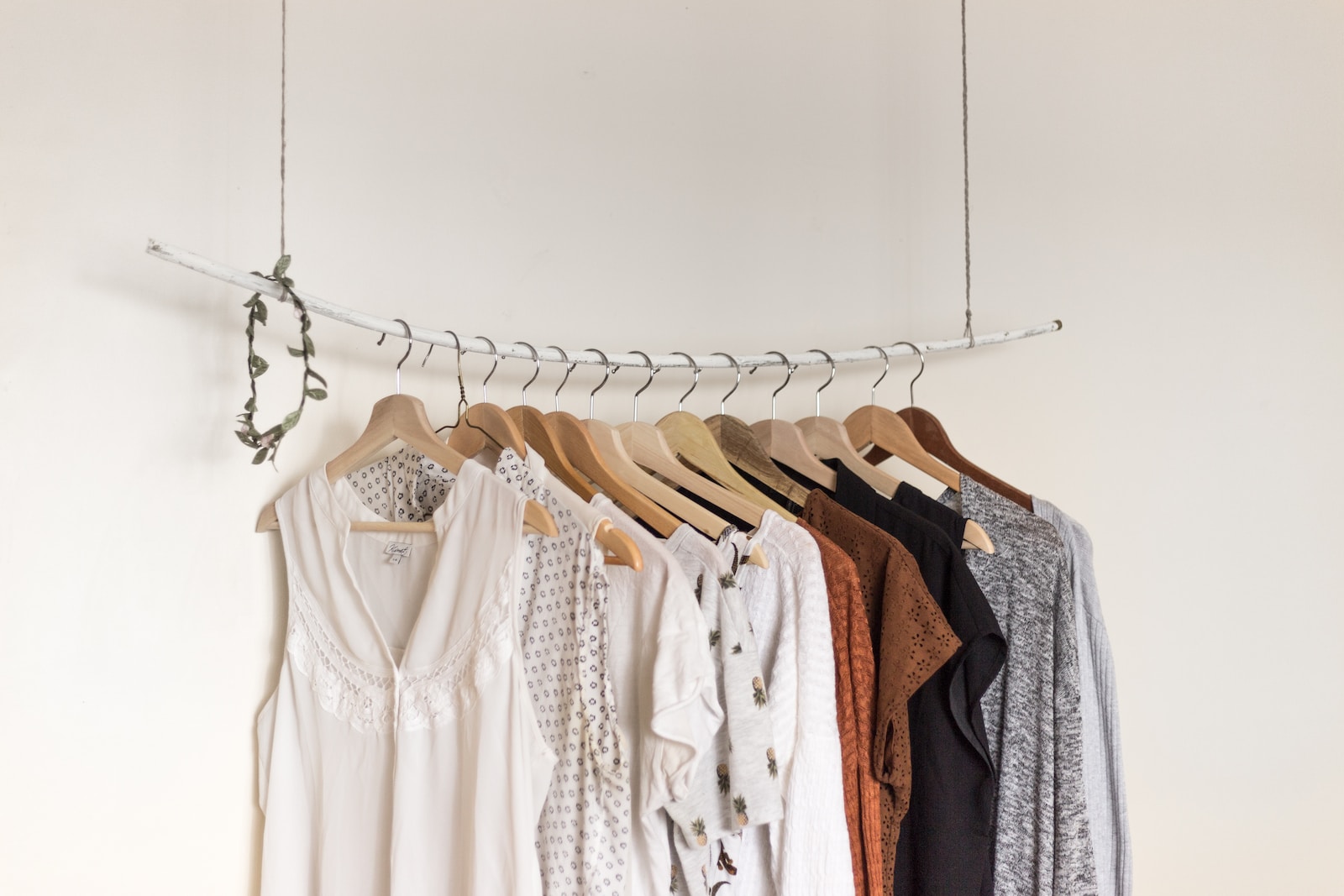 Pay attention to sizes
People have different bodies and different clothing preferences. How will you make sure no one feels left out of your swap? Think about how you will ensure that there are different sizes and styles of clothing at your swap. To ensure that everyone has a good experience, it's essential to have a mix of sizes among your guests. Try to invite at least two people with similar measurements to make sure that everyone has something to try on.
After the swap event, only the items that are unwanted or left behind will remain. Similar to taking items home after a party, guests may feel uncomfortable about the clothes they brought, creeping around tables to gather leftover items while others are still enjoying the gathering. It's best to inform guests that the remaining clothes will be donated to a charity. If your event is a hit, feel free to do it twice a year or more to renew your outfits without buying anything new.
Download Faircado to find your second-hand pair of shoes or read our magazine to find circular and sustainable inspiration. Let's make online shopping more sustainable and environment-friendly.